These Are the "Star Wars" Exhibitions You Are Looking For | Travel | Smithsonian
STAR WARS: EPISODE I - THE PHANTOM MENACE, Natalie Portman, be bright enough to know that you don't shit-talk Darth Vader to his metal face. MARK HAMILL Luke Skywalker PHIL BROWN Uncle Owen Date Amid all the praise for Luke, Han and the rest of the Rebel Alliance. Nerdy Bayeux Tapestry - Star Wars- Darth Vader, Luke Skywalker scene in Latin. Takes me back to Latin class. Ill fated Blind Date. The end is near for the current season of "Star Wars Rebels," and Darth Vader is as dark and imposing as ever when he makes his return for.
Feel "the Force" at these four exhibitions: Discovery Times Square, New York City Costume designers used the finest materials from around the world to create robes for the senators, culling from textile mills based in Hong Kong, India, and China. This concept art for a gown from Eposide II of the franchise sports both George Lucas' "OK" stamp and the "Fabuloso" stamp that indicated it was ready to make into a costume. Attack of the Clones. Polyester and silk were the two main fabrics designers used to create Jedi and Sith robes, as both materials drape well, dry quickly, and resist wrinkling during long days on set.
The exhibit features more than 60 handmade costumes from the first six Star Wars movies, plus several pieces from the latest release. Costume designers created an undergarment shaped like an upside-down ice cream cone to make Queen Amidala's gown.
The Real History That Inspired "Star Wars" - HISTORY
Early concept art for Chewbacca, Han Solo's loyal sidekick. His look was a cross between a dog, a cat, and a monkey. R2-D2 and C-3PO, perhaps two of the most recognizable characters in the series. Costume designers made a plaster cast of actor Anthony Daniels' body to form his golden C-3PO costume.
Several versions of Princess Leia's infamous slave bikini were made depending on the take. For fighting scenes, actress Carrie Fisher wore a flexible bikini made of rubber, but in scenes where she was sitting still, she wore one made of metal.
Director George Lucas may have been the mastermind behind Star Wars, but it was his team of costume designers, model makers, and special effects artists that helped turn his vision into reality. Guests can also view a collection of interactive light sabers in a rainbow of hues and BB-8, a beach-ball-shaped droid that will make its debut in The Force Awakens.
But finished costumes are just the beginning: This auteur-like sensibility bled over into the costume studio, too. Was that part of your master plan all along, or did you pick up on the fan theory and say "Yeah, that'll be fun, to incorporate that"? For some people it's fun to believe it is Rex and some people don't want to believe it's Rex, and I'm fine either way with that and I think I left it in a state where you could believe one way or the other.
Maybe I'm too diplomatic that way, but I don't know. It's not important to my story that Rex be that guy. Rex could fight the battle at the end of Endor and not be that guy. He could be somewhere else in the Battle of Endor.
Accessibility Navigation
Navigation menu
Grab your light saber and celebrate the art of the movie series at museums around the world
So it's maybe that's cheating and maybe that's being complicit, I don't know, but I think it's fun. I love that fans make that connection and I don't like saying the term "I like when fans do that…" because I still feel myself as a fan. And so it seems weird to me to say "Oh, those other people" when I feel like I'm just a part of them.
Because I get why they do it, because I do it all the time when I watch stuff or when I think of things and you make connections.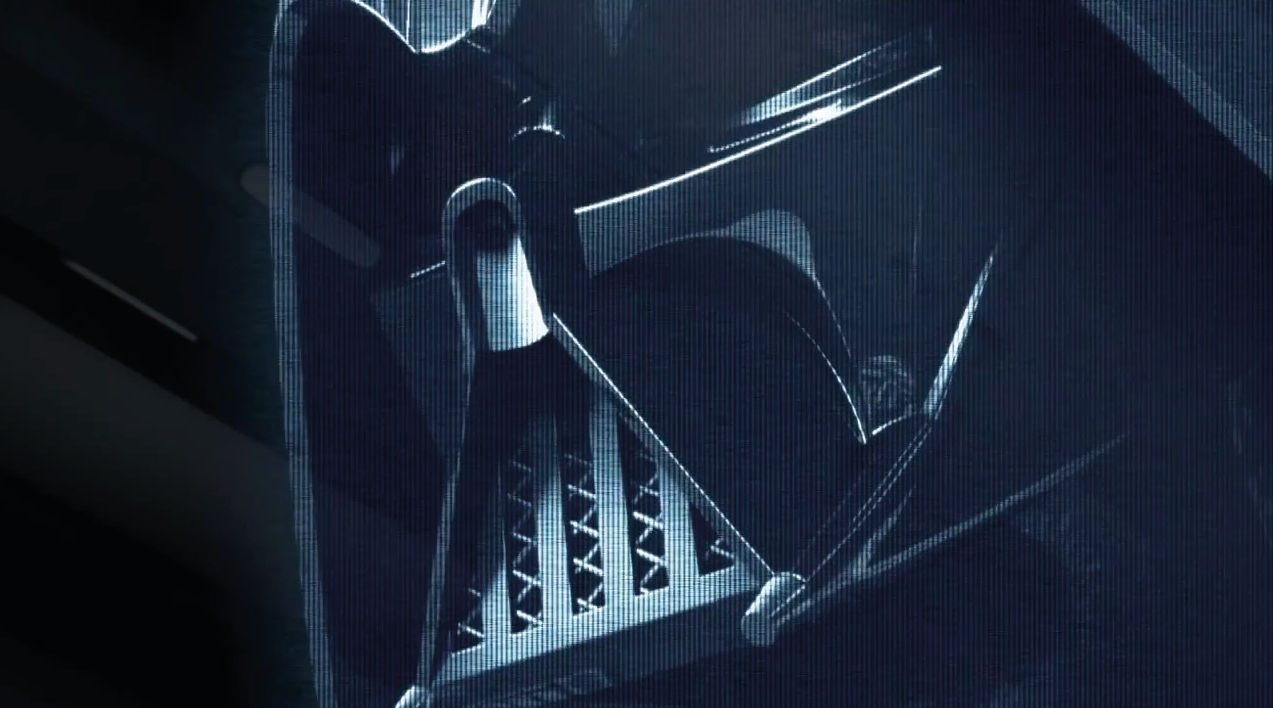 It's like the greatest, as a fan of these things. It's like when you saw Predator 2 and you saw the Alien skull and the collection of things that the Predators had, you were like "What?!
It's like all you could talk about when you left the theater, is that Aliens and Predators exist in the same universe. And for us back then, that was incredibly exciting stuff. So those connections are special and they're exciting when you can do them. That's why when Lucasfulm did Rogue One and we just had Chopper in the hangar — he just rolled by.
He didn't roll up to camera, he didn't interact with R2, he just kind of went by. The story's not about him, but he was there, right? He's in the background, and so was the Ghost, but nobody talked about the Ghost.
Hera didn't have a line in the movie, but the Ghost was there. I love those connections because I think it gives back to the fans, that deep connection that they love and that insider knowledge which they discovered. What's everybody excited about?
Star Wars Rebels
Well you don't watch Star Wars Rebels, because that was Chopper. They never say it. It's the fun of it, something that goes that deep.
There's obviously a lot of Star Wars storytelling ahead in your future. Can you give me a sense of what you're working on, and how the characters you've developed for Rebels may fit in to those plans? I just look at, always, the big picture of Star Wars, not just the stuff I'm working on. I try to be aware of what everybody's doing and look for tiny opportunities or make sure we're not repeating.
There are many levels you have to work at and wrap your brain around so that people are always getting something unique and meaningful in our vast variety of storytelling that we're doing now in Star Wars, from the comic books all the way through the feature films. We all stay in touch through the Story Group to try to be aware of what each other are doing. For me, it's fun because I have been involved in so many things that, whether I'm the person actually doing it or just giving somebody a thought to consider, it feels good to be a part of it.
So right now, Resistance is a bit different, in that I'm not on that day-to-day. I created and set it in motion, but I've given that to other people to raise up, people that I've worked with a long time, who I think deserve the opportunity to tell stories and I think it's exciting, and I give them my thoughts and notes — I was just doing that this morning, like George would give me.
Star Wars 8 Last Jedi: The TRUTH on Poe and Finn 'gay romance' rumours
And then obviously with Clone Wars I'm very in the weeds on that and will have to be, because I myself have had to go back and watch a whole bunch of stuff that I had done, and I went back and watched Revenge of the Sith and Attack of the Clones in depth again. I'm like, "I have to upload this whole timeline. How did that work? It was pretty interesting, but I had some fun conversations with people and I went "Where'd that come from?
But I'll tell you, I've met kids that know it way better than I do, and they will hold you to task on the smallest thing. I always say, you show me a ten-year-old, I'll tell you a kid that knows more about Star Wars than I do. They will ask me a question that I do not know. I hope I get it right for them all.
Of course, they're all now 15, 16, those kids, so Now they're really going to challenge you. I enjoy it, it's all good. I would do the same thing. So with Clone Wars, are you starting at square one with this new season that was just announced, rather than use the existing material that was already laid out from its previous development? Or is it a mixture of both? Without getting too much into detail - because I love the fan speculation - but it would be a real shame to have done all this work and not use it.